In addition to our product line, OTONOMY offers 3 types of services for aircraft security, safety and in-flight entertainment.
Developed by our R&D team, these services perfectly interface with OTONOMY's high-definition airborne cameras and security equipment.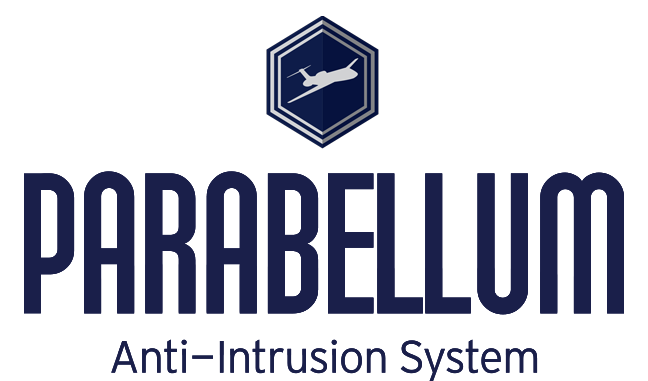 Give your Security system the power to do more

Date and Time of occurance of the alarms

Zone of the aircraft concern

See all the sensors activated

Alarm video locally available


Receive a text message (date and time of occurance, zone of the aircraft concern)

Activate the notification when an alarm is triggered

See all the sensors activated


ARM/DISARM from your smartphone the Parabellum Security System

Access to the video of the intrusion registered on the PARABELLUM server

Live connection on the security system

Based on our security architecture we provide numerous services as:

24/7 security center monitoring

Physical intervention on site



Parabellum® application has been developed to enhance the ease of the security system from the final user with features such as: arm/disarm the security system, access the aircraft real-time status, manage all alarms notifications and access the alarm videos recorded on the distant Parabellum server.

Extend the pilot's vision to prevent collision during taxying



Sentinel allows to restrict possible risk of collision under control on the ground (in motion as well as stationary), that can occured with another plane, a building or a vehicle.
Sentinel® application assists pilots with a real-time view of the surrounding of the aircraft.
Using any Electronic Flight Board or cockpit monitor, the application helps pilots to avoid any ground collision during taxying phases.

Watch under to stay above



For the first time, this exeprience gives the aircraft passenger an immersive point of view of the flight.
Visionomy® application ensures a real-time access of the flight views, shot by Otonomy's high-definition 1080 airborne cameras product line. Users can stream the camera flow using any personal device thanks to the aircraft WiFi router. This application includes features such as: recording your own sequences of the flight (take-off, landing, cities overview, particular landscapes) and taking snapshots thanks to the freeze function.